hope for haiti
And the King shall answer and say unto them, Verily I say unto you, Inasmuch as ye have done it unto one of the least of these my brethren, ye have done it unto me. Matthew 25:40
Hope for Haiti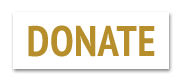 Haiti is the poorest country in the Western Hemisphere. Its poverty combined with political turmoil has left it a country with virtually no hope. Its people survive largely due to foreign aid of caring organizations and individuals that provide financial aid, resources, medical care, and vocational skills. The greatest hope for Haiti's future lies in its youth, but tuition fees, books, and school materials are luxuries few can afford.

For this reason, Christian Fellowship Church of Haiti, an outreach of CFCMI (Christian Fellowship Church Ministries International), now operates a school to serve its community. Its enrollment continues to grow as children learn of the opportunity to receive an education, but many children still cannot afford to pay for their schooling.

Therefore, CFCMI began Hope for Haiti, a program that matches caring sponsors with needy children. Hope for Haiti ensures that each cent sponsored is applied entirely to the betterment of the child being sponsored and his or her community. All of Hope for Haiti's administration costs are paid by CFCMI, except when sponsoring online (PayPal secures all transactions but does subtract a small service fee of about 4% of each transaction), and by corporate sponsorship of the program.

If you would like to sponsor a child through your tax-deductible contribution, your sponsorship will provide a child with a supportive environment, positive mentorship, and the resources necessary for a sound education, including tuition, materials, books, and uniforms. When available, all child sponsors will receive with your sponsorship 1) a photo of the child you are sponsoring, 2) a biography page about that child, and 3) an address to correspond to that child. Once you begin to sponsor a child, you may continue to sponsor that same child each year that he or she is attending CFC School.