cfcmi conference 2012
And he said unto them, Go ye into all the world, and preach the gospel to every creature. Mark 16:15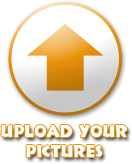 Resources
View/Download schedule of Saturday's workshops
All The World
We hope you are as excited as we are about our upcoming conference "All The World"!
Time & Cost
The conference will begin Friday, August 3rd at 7 p.m., and last to Sunday, August 5th at 3 p.m.
Conference registration suggested donations are $75-Individual, $150- Family (Head, Spouse, and Children) $75- Sponsor (*see note)
Schedule of Events
Friday
Check in, food and snacks will be available.
Service begins at 7:30 PM. Food and refreshments after service.
Saturday
Please provide your own breakfast.
Gather from 9 a.m. to 10 a.m.
Activites/outings from 10 a.m. to 3 p.m.
Picnic from 3 p.m. to 6 p.m.
Service at 7:30 p.m.
Sunday
Church service at 10 a.m.
Lunch will follow service.
Nursery will be available during services.
*Zoo and Botanical Garden are available for children.
Dress Code
Friday: Church Dress.
Saturdy: Church Casual (No shorts please).
Sunday: Church dress.

*Note
Conference Expense
Some have asked about the conference cost and reason behind asking for a donation to attend.
Financial Goal
To have a blessed international conference with no impact on budget.
Expected Attendance: 275
Anticipated Cost $13,350
Food $42 x 275 = $11,550
(three meals and snacks for three days)
Support Material $600
(Banners, Posters, Workbooks, Handouts)
Misc Expenses $1,200
(Cooking supplies, assistance for host families, table rentals, chair rentals, etc.)
Total = $13,350
*If you are unable to pay the suggested donation of $75 per person or $150 per family, please pay what you can and contact your local pastor/fellowship leader for sponsorship options.